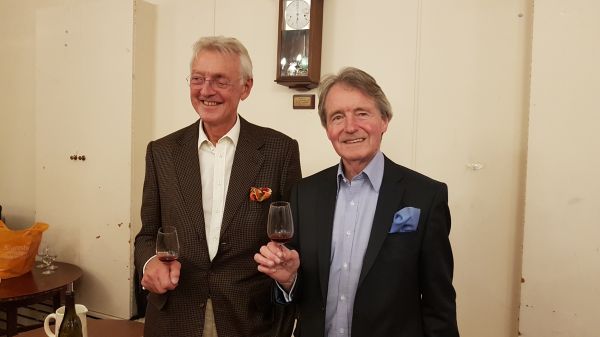 Welcome to West Surrey Wine Society
Following the lifting of coronavirus restrictions, we have restarted meetings/wine tasting at the Conservative Club. Unfortunately, it is not open currently on Mondays but we have booked Thursdays for the next few months. The next meeting was to have been John Helmsley speaking on Pinot Noir THIS HAS NOW BEEN POSTPONED UNTIL FEBRUARY 17TH DUE TO COVID CONCERNS
Many of you who know John, will know that for many years, he has run a series of Wine Education Classes in Farnham.
He has been asked to judge at the International Wine Challenge in UK and has sat on wine advisory panels to two UK supermarkets.
The 'Pinot Noir around the World' tasting focuses on –
WHY ARE WE TOLD PINOT NOIR IS SUCH A DIFFICULT A GRAPE?
WHERE ARE THE BEST PINOT NOIR GRAPES GROWN?
WHAT STYLES OF WINES ARE MADE FROM PINOT NOIR?
DOES IT CHANGE CHARACTER AROUND THE WORLD?
AND IF SO, WHY?
The Wines vary from under £10 to over £50 and include at least one wine from John's own cellar.
The West Surrey Wine Society, or WSWS, is a wine appreciation society which was founded in 1988 by a small group of enthusiasts. It meets every month to hear a speaker sharing his/her interests and knowledge about a particular country or area - and we sample the wines. The speakers are experts in their area or country etc. and quite often we will have Masters of Wine (MW) visiting us. Invariably they are entertaining, informative and amusing - and each month we try 8 or 9 wines and try to have at least one wine worth over £20 to taste.
Many, if not most, of our current 60 or so members joined with little or no knowledge of wines - just a liking for the product! If you feel a bit daunted, don't worry, it is amazing how quickly people start to recognise their Sauvignon from their Semillon and their Merlot from their Malbec.
Future Meetings
February

Time

Thu 17th

19.00

The above dates may change without warning
Try us, you've nothing to lose but your inhibitions!
Click on "Future Meetings" to see what is on offer shortly.
Also click Interesting articles to see the latest wine news including local events